Your #1 choice for Adjustable Air Beds
and Bases in Hampton Roads
Located in Chesapeake, serving the greater Tidewater area
Sleep Align proudly introduces the Thomasville® Syncrony™ Adjustable Air Bed Line!
Adjustable Beds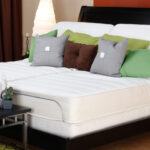 An adjustable bed with a premium mattress can give you a healthier more restful sleep. Sleep Align is a proud distributor of Leggett & Platt, the industry's #1 power foundation  manufacturer.
Better Support Adjusting the positions can help reduce back pain and other aches and pains by redistributing pressure across different parts of the body
Healthy Posture Raising the head of the bed can take the stress off your lungs so you can breath easier, and can even eliminate snoring.
Proper Circulation Adjustable beds can be raised or lowered to increase circulation where it's needed.
You've seen adjustable beds on television for over 30 years. You've read about them in magazines. Find out for yourself what an adjustable bed can do for YOU. You can see how our Leggett & Platt adjustable beds work, learn more about the features and explore your options at our convenient showroom in the Greenbrier area of Chesapeake, Virginia.
Millions of people sleep on adjustable beds. Sleep Align offers premium quality adjustable beds at a fraction of the cost of our competitors.
Air Beds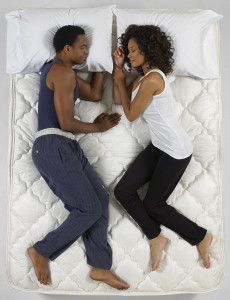 Sleep Align is proud to offer luxury air mattresses by Thomasville. With these multi-chamber beds, you can adjust each side of the bed to a different firmness level for ideal comfort and support.
 Minimize Pressure Points. The multiple chambers of a luxury air bed help distribute your weight to avoid the pressure points caused by hard springs and coils in traditional mattresses.
 Improved Spine Alignment. Adjusting the firmness allows you to sleep with a more natural curve to the back and neck relieving unnecessary stress on your body.
 Personalized Comfort. With multiple chambers each side can be adjusted separately. The more chambers, the more each section of the bed can be customized.
Sleep Align carries two- and six-chamber beds at very competitive prices. If you've been considering an adjustable air mattress, drop by our showroom and see how our mattresses compare. Not only can you get a better night's sleep, you can save money.